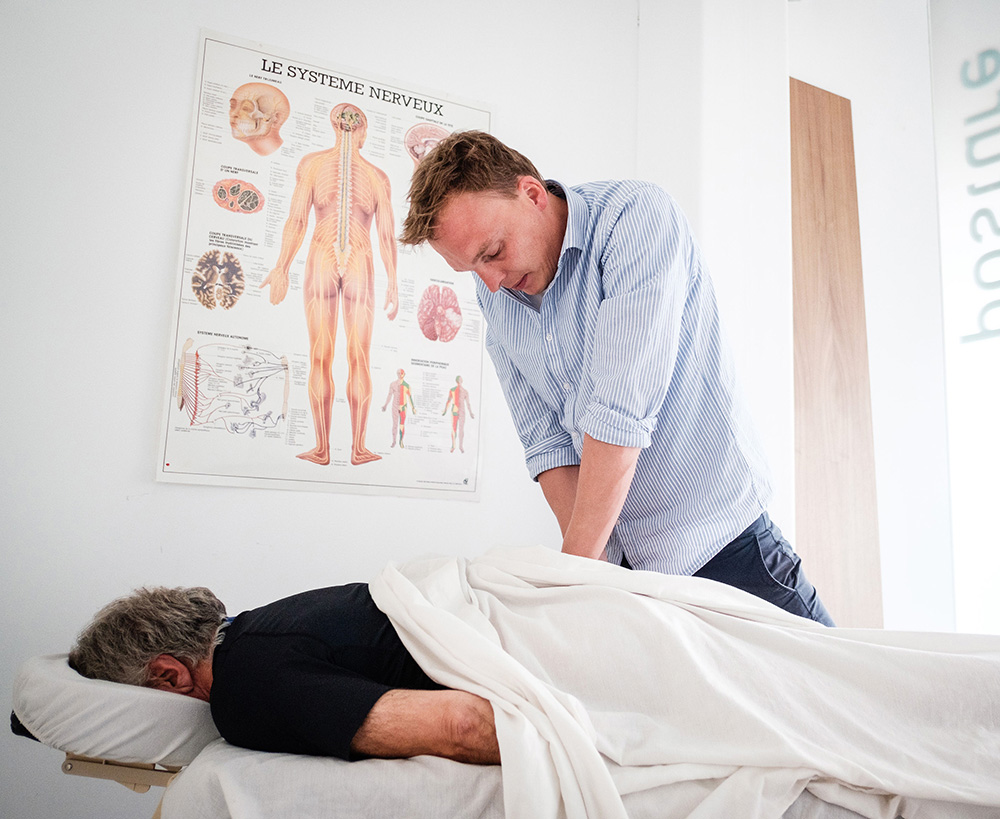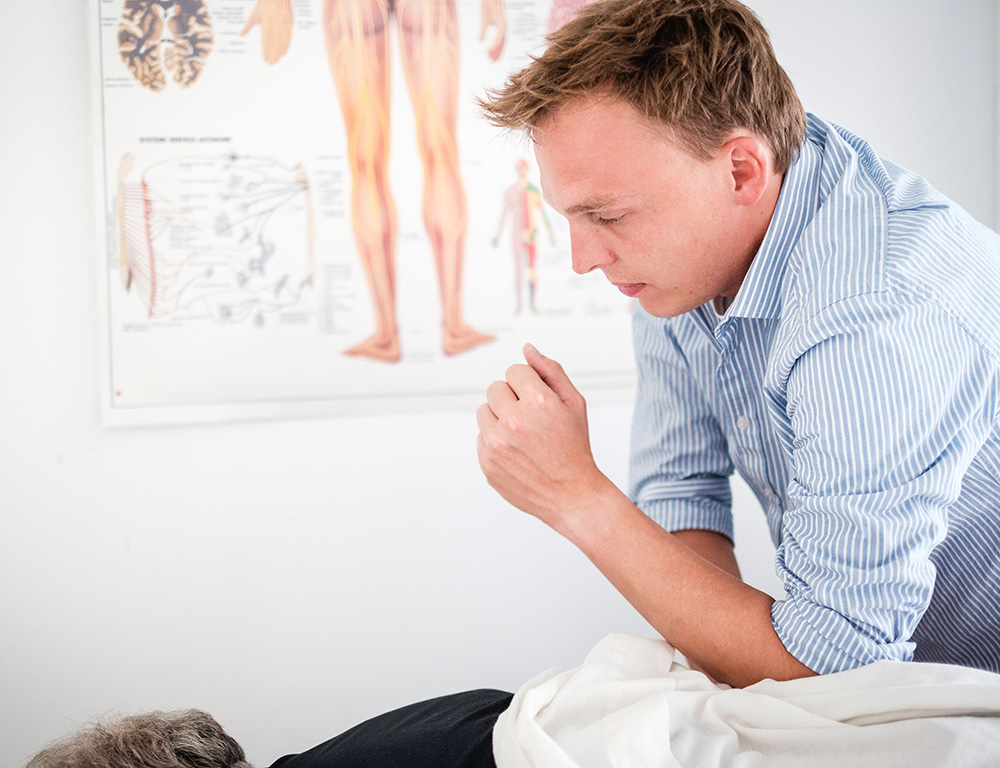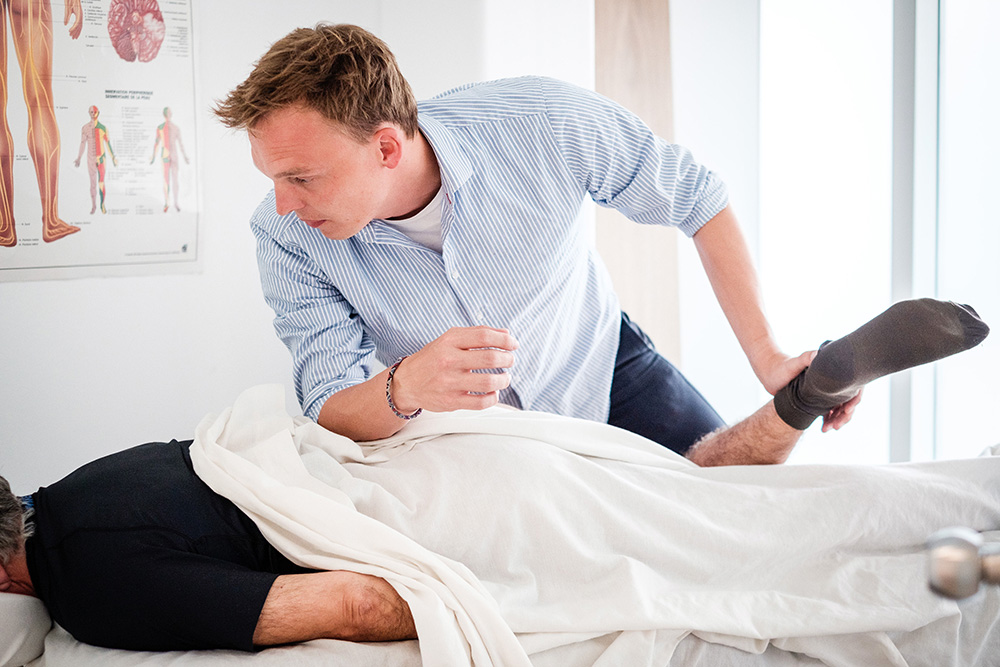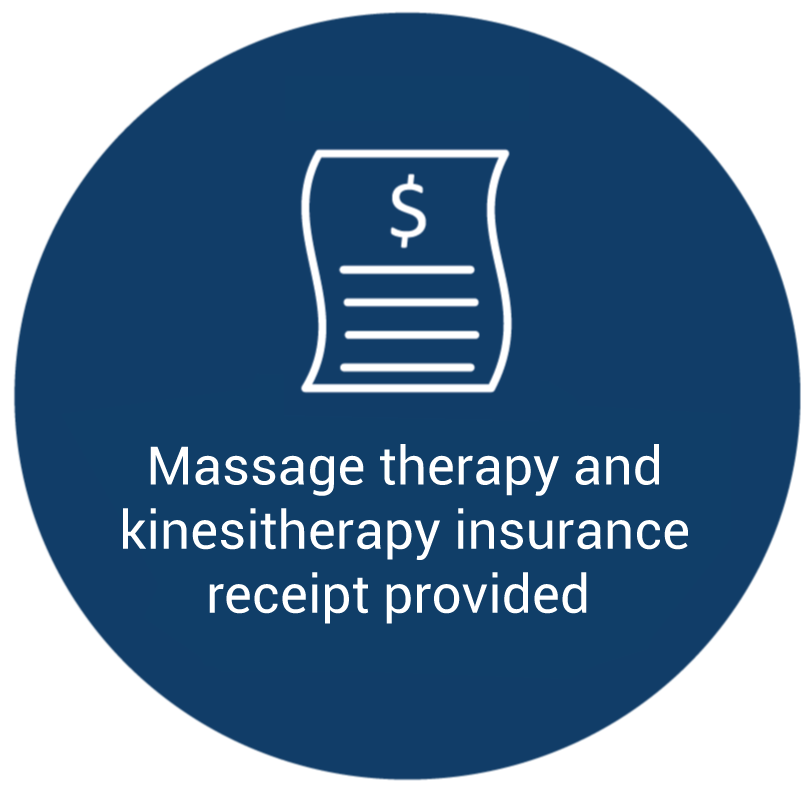 What is kinesitherapy?
Kinesitherapy is defined as a « therapy by mouvement. » It is based on the knowledge of normal biomechanics as well as pathologies of the locomotor system to determined the causes of your symptoms. It is not a pain therapy but rather a cause and health therapy.
The utilisation of muscle release techniques, active and passive stretches as well as mobilizations allow the loosening of tensions that limit your articulations mobility and lead to your symptoms.
How can kinesitherapy help you?
Chronic pain
Headaches or torticolis
Neurologic or vascular symptoms (ex. : loss of sensitivity, numbness/tingling, sciatic pain, etc.)
Improved posture
Tendinitis/bursitis/capsulitis/sprain/strain
Muscle tensions
Overtraining
The kinesitherapist operates in chronic or post-inflammatory cases. He also collaborates with other health professionals such as medical doctors, chiropractors and kinesilogists; to offer long-term well-being.
What to expect during a massage-kinesitherapy session
During your first visit, a complete health assessment will be performed. A postural analysis in addition to different mobility, strength and palpation tests will be done in order to allow the therapist to proceed in a safe, secure and efficient way.
The session will begin by a general loosening of the tissues using soft and effective maneuvers which permits to target the specific regions to be worked upon. The kinesitherapist utilizes symptoms to guide his intervention using therapeutic techniques aiming at recovering a normal range of motion and decreasing pain.